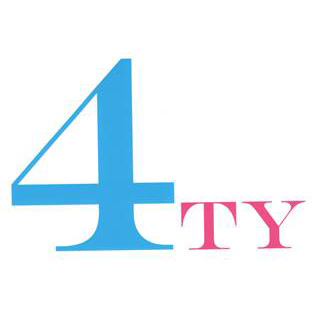 Text by Judith Tuch, panelist photos by Janet Cobert, group photo by Peter Shelton
A panel of four prominent  Los Angeles curators met on Wednesday, July 22 in conjunction with the 40th anniversary of Fellows of Contemporary Art .
UCLA Hammer Museum Chief Curator Cornelia Butler(no photo), MOCA Chief Curator Helen Molesworth, and LACMA Department Head and Curator of Contemporary Art Franklin Sirmans considered the cultural landscape of Los Angeles from their individual perspectives.  Karen Moss, Curator in Residence and Professor, Otis College of Art and Design, asked the panelists how they felt about their experience of Los Angeles.
Ms. Butler, returning after an absence of seven years, noted that she felt that there were almost two generations of student artists she didn't know.   So many artists are moving here that Los Angeles is very international and there are enough artists to host a biennial.  She cited the richness of the community.
During his 5 ½ years in Los Angeles, Mr. Sirmans described the most striking character of Los Angeles the continuous change and how fast that change is.  It's impossible to keep up with the galleries which have pushed eastward.  Before the entry point was at the art schools but now there have been different waves of forward galleries and alternative spaces.  Under Mr. Sirmans' direction, LACMA will host the 2016 Fellows of Contemporary Art  Curators Award Exhibition showcasing the work of  Toba Khedoori.  FOCA Members will be receiving catalogs of the show following the opening next year.
Ms. Molesworth, the newest to Los Angeles finds it very different living here. She believes that it's not possible to obtain mastery and visiting as many studios as possible  in a metropolitan area of almost 34 thousand square miles always seems to escape one's capacity.  When asked to comment on the opening of the Broad, Ms. Molesworth quipped, "a high tide raises all the boats," citing LA's rich, heterogeneous cultural institutions.  She described Los Angeles as an extraordinary place where a lot of culture is made.  By comparison, New York is a center of distribution.
Professor Moss likened Los Angeles to a pop up situation with artist-run spaces and an international flavor.  She spoke about FOCA and its unique funding of artists which results in the support of emerging artists' practice.  She complimented FOCA as an institution unique within Los Angeles, providing support without any strings attached.   There are few organizations like this, in her view.
The text of professor Moss' remarks can are available at Karen Moss Discussion Text and her slide presentation at Karen Moss Slide Deck.
This free public event attracted roughly 60 people and was held at MOCA's Ahmanson Auditorium.
Left to Right: Karen Moss: Curator in Residence and Professor, Otis College of Art; Sue Tsao: Fellows co-chair special events; Gina Posalski: Fellows co-chair special events;Franklin Sirmans: Department Head and Curator of Contemporary Art, LACMA; Cornelia Butler: Chief Curator, Hammer Museum;Helen Molesworth: Chief Curator, MOCA; Linda Maggard: Fellows Chair.