Craft and Folk Art Museum (CAFAM), Los Angeles January 24 – May 8, 2016
The first solo museum exhibition for Los Angeles-based artist Keiko Fukazawa features recent work from her three residencies in Jingdezhen, China—known as the porcelain capital of the world. By merging cast ceramic forms with iconic images of Chairman Mao Zedong, luxury brand logos, and historic glazing techniques, the past and present collide in Fukazawa's works creating ironic and playful observations on consumerism in China and worldwide.
The exhibition is documented by a fully illustrated publication authored by CAFAM Exhibitions Curator Holly Jerger and with an essay by art critic Scarlet Cheng. The publication is available both in-store and online at  (www.cafamshop.org).
A retrospective of Fukazawa's ceramics KEIKO FUKAZAWA/ CULTURE CLASH is scheduled for February 29 to March 31, 2016 at El Camino College with a reception on March 3 from 7-9 PM and an artist's lecture on March 8 at 1 PM.
Details of the exhibit can be found at http://www.elcamino.edu/artgallery/current-exhibition.asp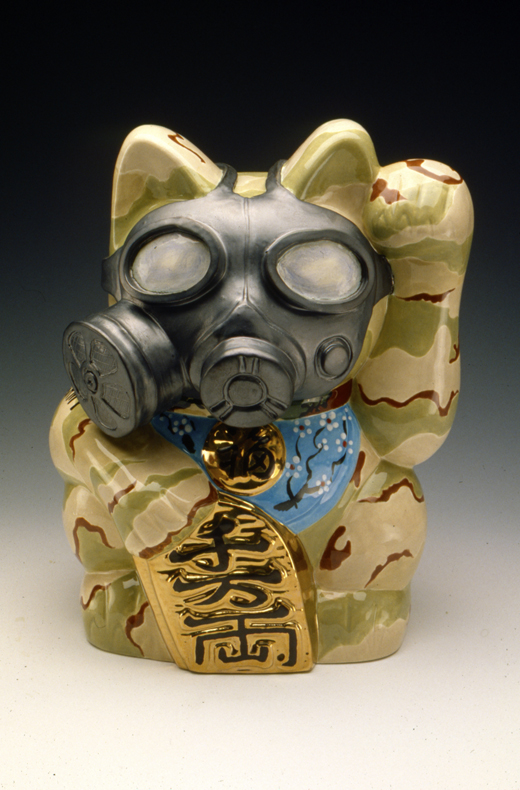 Keiko Fuzawaza's Scholars Rocks were  featured  in the Fellows Curators Lab exhibition Petraphilia: The Love of Stones  organized by Richard Turner in the spring of 2015.